I'm am all kinds of excited this week! So many fun things going on, and some of them will be revealed to you these next few days:) This post
First, Thank you so much to everyone who commented about my scary ER experience! I was totally feeling like a freak of nature, but your sweet words were just what I needed to hear:)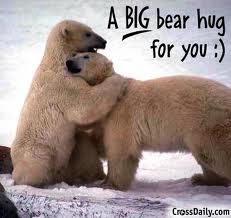 Second.
The power of this blogger love is amazing! I sent a tweet out to three very big name blogging ladies and each of them sent very sweet responses very quickly. I'm loving how supportive blogging can be, and it's such an encouragement to keep up with it:)
Third,
Have you entered the Holiday gift swap?? I definitely did. Who doesn't love mail containing fun things?!
This button will take you to the page where you can sign up:)
And that's all folks:)
I've got a 3rd birthday to celebrate over here, so you can find me licking the spoon from the cake bowl with my 4 & newly 3 year old helpers;)
Happy Thursday!!