Hi there.
Girl who refused to wear anything but skirts (the twirly kind, obviously) and dresses until the age of 8, here.
I'm reporting in from my outdoorsy weekend! It was totally fantastic, and I'm not just saying that because it was 5 days long;)
Sunday, Matt & I went with a friend of his from work, Todd, and Todd's family to Starved Rock. Huge attraction here in middle Illinois;)
Here we are in the middle of a canyon...
And on top of an "illegal" climbing path...
Me squeezed into an indent of a huge rock...don't mind the dirt all over me, it was a good climb:)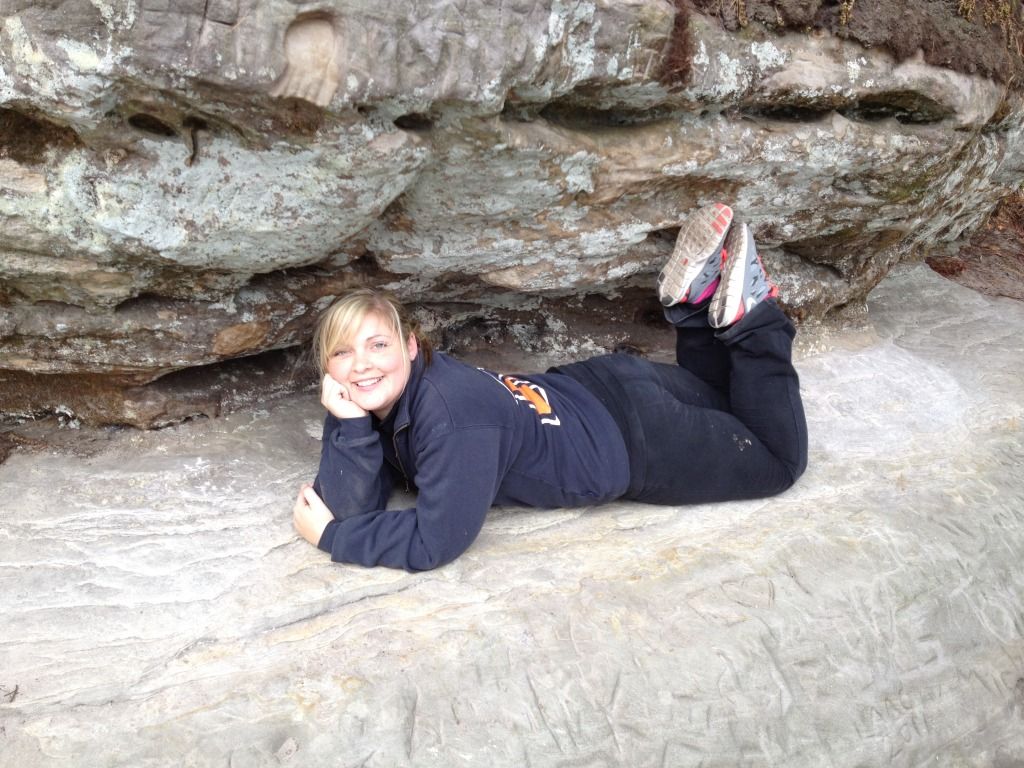 And in front of the pretty yellow trees...
I may just have to go back there someday soon! (Maybe because we walked/climbed for 4 hours and burned about 700 calories. Talk about a good workout!)
Have any of you ever been?:)