I need your help......
"Be a pal, Vote for Mal!"
I promise it'll benefit you too;)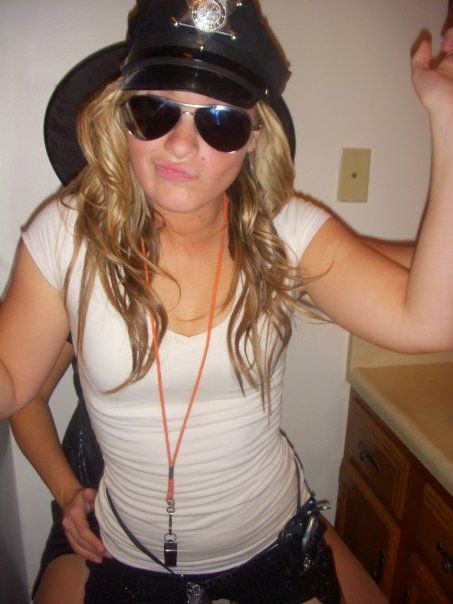 So why do you have to vote for me?
I'm in a Costume Contest over on Janna's blog, Perception Is Everything! So if you all could run on over to her blog and vote for me you just might walk away with some very amazing prizes!! Woo, who doesn't love prizes!? And it's her first ever giveaway...be a part of history;)
So things to do:
1.Go to Perception Is Everything (I even made it easy for you and linked it!)
2. Wish Ms. Janna a Happy Birthday! (She needs it, her husband is away on deployment:( Lets show her some love!)
3. Vote for me in my cop costume:)
4. Enter her Birthday Giveaway
5. Hope you win!
Good Luck && Feliz Friday!:)
P.S.- I think I need to edit my use of exclamation points. It looks like I'm screaming at you guys all the time, HA! Promise it's just because I'm excited;)