That one time I accidentally told a guy I would take a shit for him,

autocorrect fail edition

.
I could not make this stuff up!
Let me set it up for you:
I was texting my friend Branden (not a crush, thank goodness) about our plans for the night.
I was just about to take an evening exam so I was hurrying trying to get our conversation finished before I had to put my phone away for 3 hours.
I asked if he was going to go out that night.
He said no and asked what I was doing.
I told him I had plans with my friend Jen and not to worry I would take a shot for him.
Too bad I have a dirty trucker mouth and it autocorrected to
"I'm going out with Jen , but no worries I'll be sure to take a shit for you;)"
Yes, winky face and all.
I had no idea I had sent the autocorrected one until Branden texted back saying
"LOL PLEASE GO LOOK AT WHAT YOU TEXTED ME"
I just about died on the spot.
Seriously, I was laughing so hard people who were trying to cram were glaring at me.
Sorry people, it's not my fault I'm so naturally funny.
;)
But it's ok, we're still friends. See: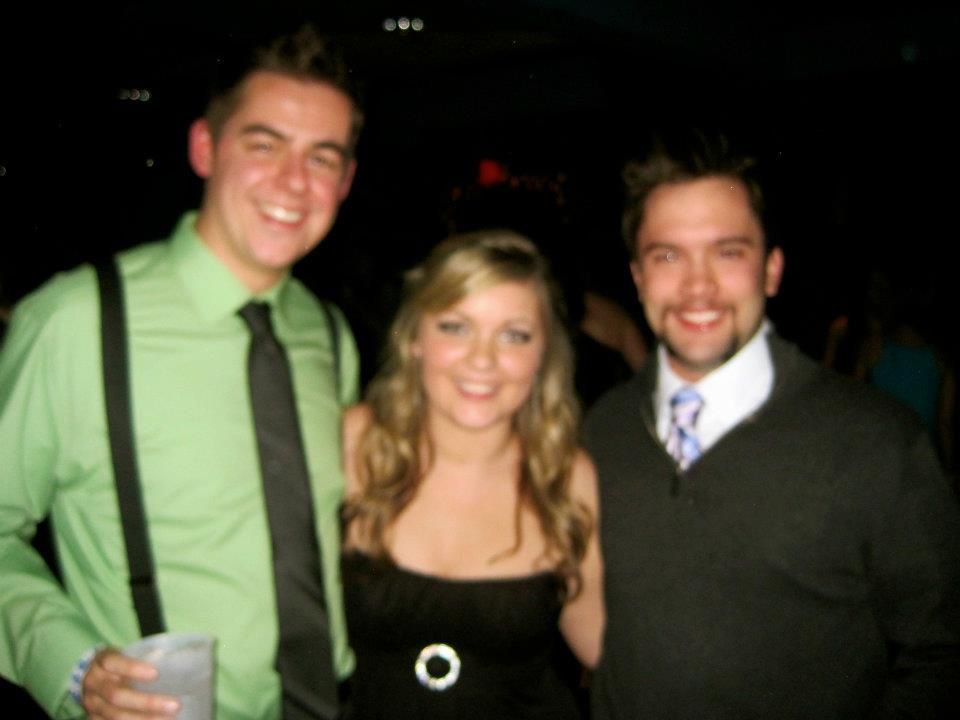 Branden's the one on the left! He was a Semi-formal date this winter, and his friend Marc (on the right) was my other date:)
And we definitely use this as a cautionary tale to spell check before you send things.
All in a day's fun:)
And getting into the spirit of things, some of my favorite autocorrects: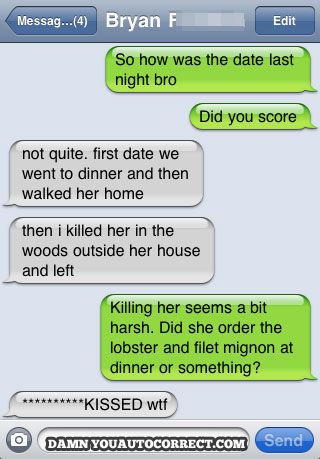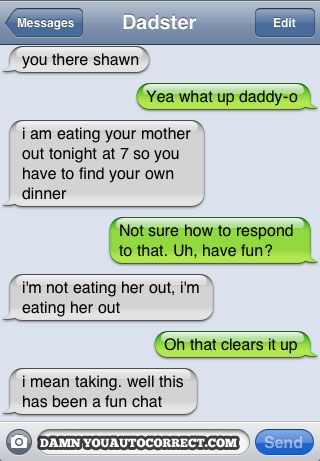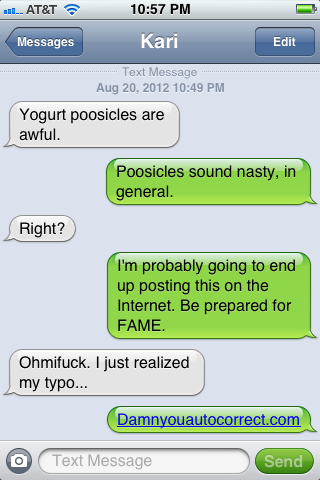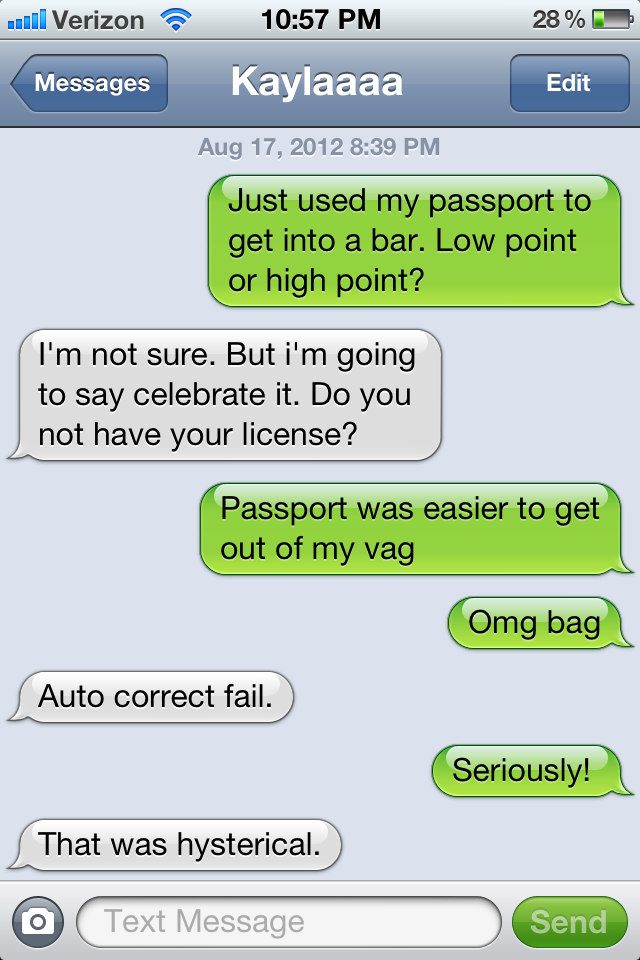 I hope you at least laughed a little!
Happy Tuesday:)