Real talk:
Homegirl used to look like

this
Did I try and choose the most ridiculous pictures I could find just for your enjoyment? Yes I did.
I'm such a good blogger friend;)
But seriously. I was getting tired of feeling uncomfortable in clothes and it was time to do something about it.
Today I'm linking up with Kristin from All in my Twenties and Raven from Don't Quote The Raven for their Inspire me Healthy Thursdays.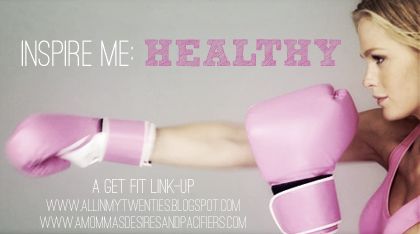 It's just a start, but I've been eating a smoothie (with fruit!) every morning and running too. It's not very far and it's not for very long, but it's something and I'm only going to get better from here.
I've also been making an effort to avoid fast food (still going strong on this one! Not one drive thru this week!) and to have at least one vegetable with dinner. So far so good!
I'll definitely be back with pictures, but this was a spur of the moment post decision;)
Until next week:)